It's party on your mind, and we get it. Entartica Sea World is the best place to host an electrifying party if you are a social butterfly. Have a whale of time with your loved ones and create something worth recalling.
Got bored of your usual meet? Give yourself a different treat. Host the best kitty party here at Entratica and chill!
Say goodbye to your batchmates with good wishes by hosting the most exhilarating farewell party because these jiffies won't come back. 
Dance, Cheer, and Giggle at Cruise Neon Party! Because life happens once, and you cannot say No to it.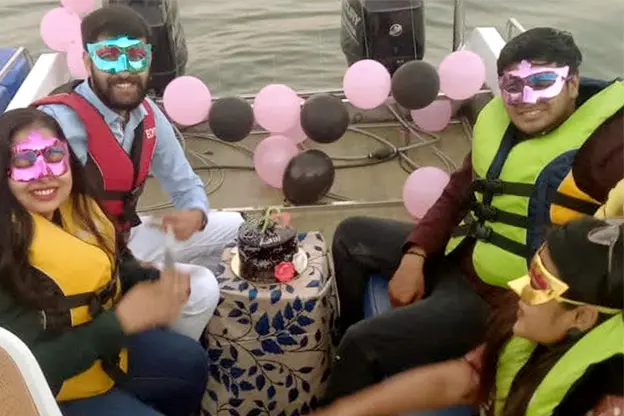 Trick or treat, hope for something sweet because it's Halloween! Escape your hectic life and paint the town red.
Throw surprise birthday parties with the drop-dead decor and have some merry time with your precious ones.
For Bookings and other information contact us at Entartica Seaworld.