Dive into the Thrill
Where Adventure meets the Waves!
Adventure Lagoon
India's Premier Floating Water Park
An oasis of fun in the heart of Entartica Sea World, Adventure Lagoon is not just a water playground; it's an exhilarating floating water park where the wild side of water awaits. With spectacular inflatable slides, thrilling obstacles, exciting swings, and energetic trampolines, it's the ultimate aquatic adrenaline rush.
The Adventure Lagoon offers hours of non-stop entertainment and excitement for all ages. It's not just a popular attraction for families looking for a great time, but also an ideal spot for team-building activities with a refreshing twist. So, prepare yourself for some aquatic action and let the adventure at this Floating Water Park take over.
Experience the ultimate rush on our inflatable water slides. Feel the wind in your face and the thrill in your heart as you slide down at breakneck speed!
Test your agility and endurance with our challenging water-based obstacle courses. There's no better way to engage in some friendly competition!
Take a leap of joy on our water trampolines or swing into action. It's not just fun, it's an adventure that brings out the child in you!
At Adventure Lagoon, there's something for everyone. Be it kids or adults, families or corporates, the fun never stops at this water playground.
Your safety is our priority. Our trained lifeguards and safety measures ensure a worry-free fun experience for all.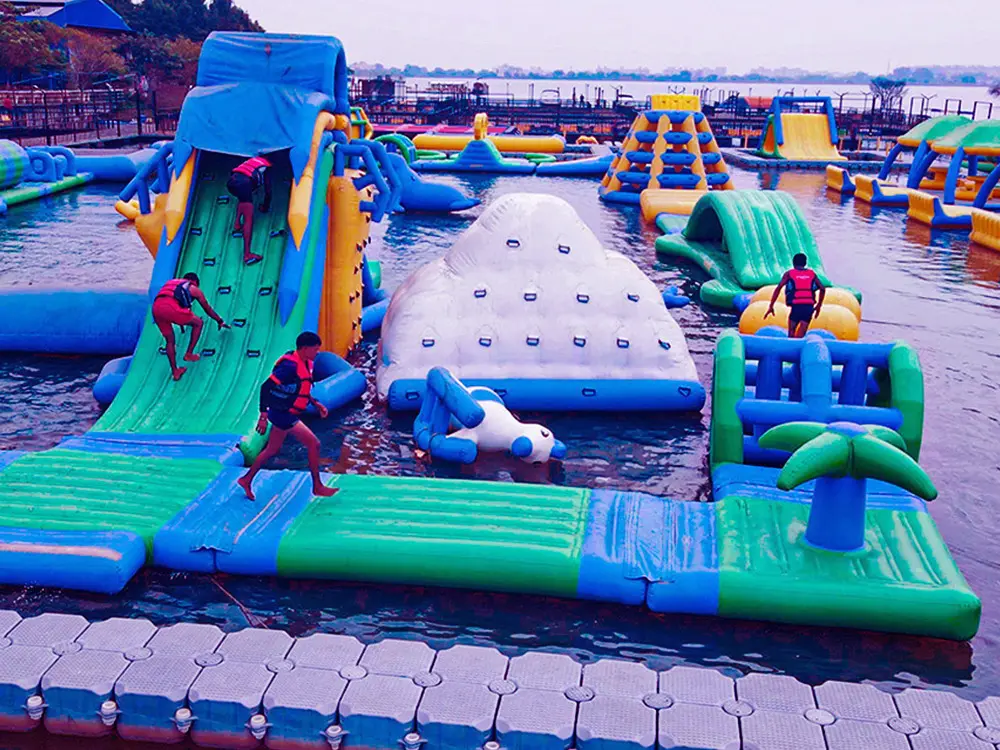 Create moments that matter. Whether it's a day out with family, a friend's outing, or a team-building session, Adventure Lagoon promises memories to cherish forever.
Catch a Wave of Fun
Browse Our Adventure-Filled Gallery!
Adventure Lagoon was the highlight of our family vacation! We had an amazing time on the water slides and obstacle courses. A must-visit for everyone visiting Raipur!
The best place in Raipur to beat the heat and have a blast! My friends and I had so much fun. The trampolines are incredible, and the safety measures are top-notch.
A fantastic team outing at Adventure Lagoon. It was a great mix of fun, adventure, and team-building activities. Definitely going back soon!
Got a splash of queries?
Dive into a conversation with us – we're just a click away!