Dear Guests,
We strive to provide a pleasant, secure, and memorable experience to all of our visitors. To have a fantastic time at our park, you must follow the following guidelines.
Entry is restricted to one person per ticket, which is valid only for a date and specified time.
Children younger than 12 years of age must be accompanied by an adult at all times.
Pets are not allowed in the park.
Food and drinks are not allowed to be brought into the park.
Smoking is not allowed in the confines of the park, except for at designated areas outside the main gate.
No weapons or firearms of any kind are allowed in the park.
Littering is not allowed in the park.
Seaworld Park activities such as water sports, aqua cycle, jet ski, water zorbing are not allowed for pregnant women and people with heart problems.
Membership cards are not transferable and are valid only for the person to whom they are issued.
Lost or stolen items are not the responsibility of the park.
The management reserves the right to refuse admission to anyone who does not comply with the park rules and regulations.
Following activities are not allowed without prior approval from the management:
Sale of goods or services or the display of goods or services for sale.
Soliciting, petitioning, distributing materials of any kind.
Brand promotion, unauthorized events.
Photography, videotaping, recording of any kind for commercial purposes.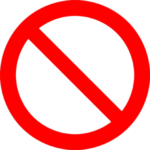 Upon discovery of any violations of rules and regulations of the park, you will be asked to leave the premises.
Our security teams have undergone training in order to protect the park, its employees and visitors. They are equipped with the latest technology and equipment to ensure your safety.
Thank you for your cooperation!
Sincerely,
The Management of Entartica Seaworld.