Unleash Your Spirit of Adventure: Embark on Unforgettable Kayaking Tours at Entartica Sea World!
Prepare for the adventure of a lifetime as you glide across the tranquil waters of our magnificent locations. Discover breathtaking landscapes and reconnect with nature, all while soaking in the enchanting ambiance of sunrise, sunset or the starlit sky.
Why Choose Entartica Sea World for Your Kayaking Tour?
Experience the joy of kayaking in a way you've never seen before. At Entartica Sea World, we are not just about kayaking, but about crafting unforgettable memories, bonding experiences and thrilling adventures.
Witness the stunning landscapes under the glow of a sunrise, the warmth of a sunset or the mystery of the night sky.
Enjoy the diversity of our five unique locations spanning across the breadth of India.
With guided training provided by certified professionals, we ensure that your kayaking experience is safe, enjoyable, and informative. Your safety is our top priority. All our tours are equipped with the highest standard safety measures.
Explore Our Exclusive Kayaking Tour Options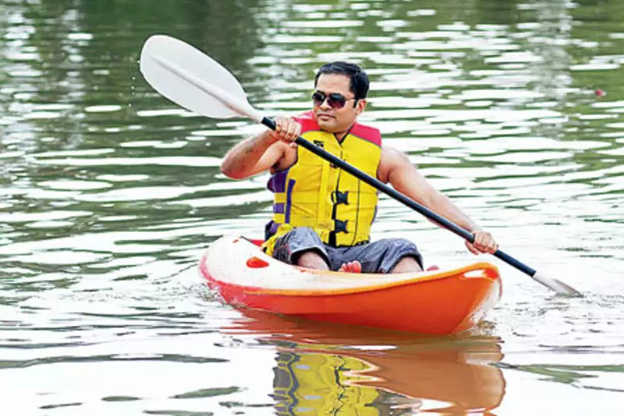 Witness the Dawn Break on Pristine Waters
Embark on an early morning adventure with our Sunrise Kayaking Tour. Feel the serenity of the calm waters as the first rays of the sun touch the surface, creating a breathtaking spectacle of light and shadow. A perfect way to kick-start your day with a dose of tranquility and invigoration.
Experience the Golden Hour on the Lake
Nothing can compare to the beauty of a setting sun reflecting on the water surface. Our Sunset Kayaking Tour lets you relish this mesmerizing view as you gently paddle across the tranquil lake. It's not just a kayaking trip, but a magical journey that promises awe-inspiring vistas and unforgettable moments.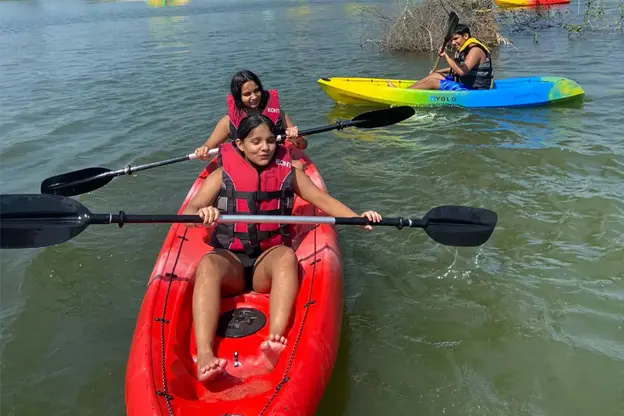 Discover the Magic of the Starlit Waters
The night holds a unique charm and mystery that can't be experienced during the day. Our Night Kayaking Tour allows you to paddle under the starlit sky, adding an element of adventure to your experience. Feel the mystique of the night and the calmness of the silent waters as you embark on this enchanting nocturnal journey.
Take the Plunge with Entartica Sea World
Get set to paddle your way into an unforgettable adventure with Entartica Sea World. Connect with nature, capture breathtaking views, and make memories that will last a lifetime. Don't miss out on this exclusive and exciting experience.
A Word From Our Happy Adventurers
A truly immersive and unique experience. The guided training was top-notch, and the staff ensured our safety at all times. I can't wait to do it again!
The sunset kayaking tour at Rajsamand Lake was an unforgettable experience. The view was breathtaking and the service exceptional. Highly recommended!
Embark on an unforgettable journey with Entartica Sea World , where every paddle leads to a new discovery.