Places to Visit In Ahmedabad
Ahmedabad is a city that evokes images of fun and froli. Since Sultan Ahmed Shah conceived up and constructed Ahmedabad, it has seen constant change. The commercial hub of the western state of Gujarat, Ahmedabad is also a popular tourism destination. There is something for everyone in Ahmedabad and the neighboring territories' diversified and culturally rich landscape. Ahmedabad has a distinct identity and allure due to the combination of several tourist sites of various types, such as mosques, forts, museums, and naturally blessed flora and fauna, as well as temples and mosques.
Top Places to visit in Ahmedabad
Ahmedabad is a vibrant city with a rich culture, distinctive festivals, delectable biryani, contagious smiles, and illustrious heritage. Ahmedabad is known for more than Sabarmati Ashram and the Kankaria Lake. Western India has always been its soul, carrying the rich tradition of its Hindu and Muslim kings.
The creation of the Sabarmati Riverfront, a 22km planned promenade of which only a portion is currently complete, resulted from revitalizing the cityscape and the river Sabarmati. Although boating docks and temporary exhibition halls are built along the river, regular walkers and joggers give the path its proper respect. The city's old and new sections are connected by eleven bridges that span the Sabarmati River.There are different water sport activities that you can enjoy at Entartica Sea World built at Sabarmati riverfront. Be it a romantic dinner night or some fun time with family, it's the best place to be.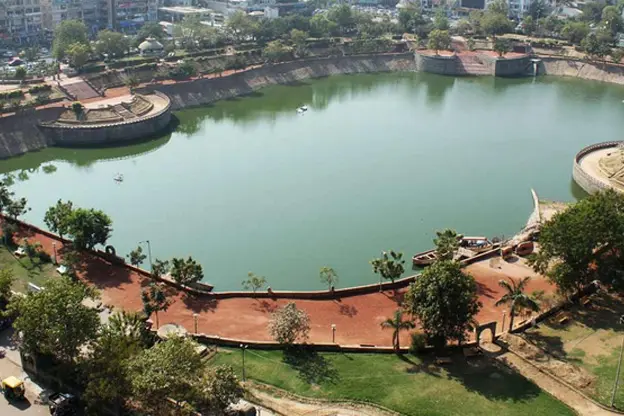 Source: ahmedabadtourism.in
This artificial Vastrapur Lake, located in the neighborhood of Ahmedabad with the same name, is one of the best spots to spend your evenings in the city. Spending leisurely hours on its shores while taking in the surrounding vegetation is a peaceful experience. You can attend one of the many cultural performances held here year-round to get a taste of Gujarat's vibrant customs.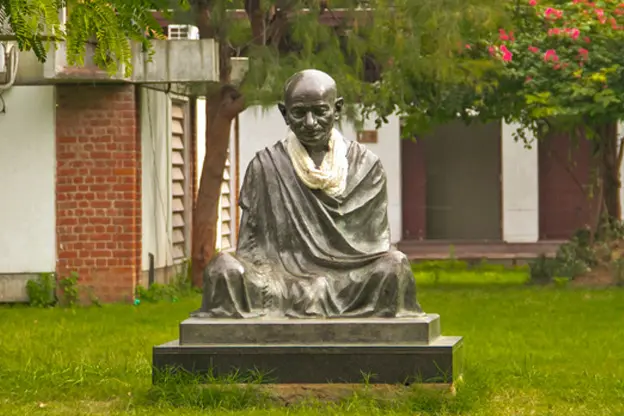 Source: gujarattourism.com
This ashram, also called the Gandhi Ashram, Harijan Ashram, or Satyagraha Ashram is situated along the Sabarmati River. After returning from South Africa and beginning his work in khadi Udyog, agriculture, and animal husbandry, Mahatma Gandhi constructed this ashram. It is one of Ahmedabad's top must-see tourist attractions.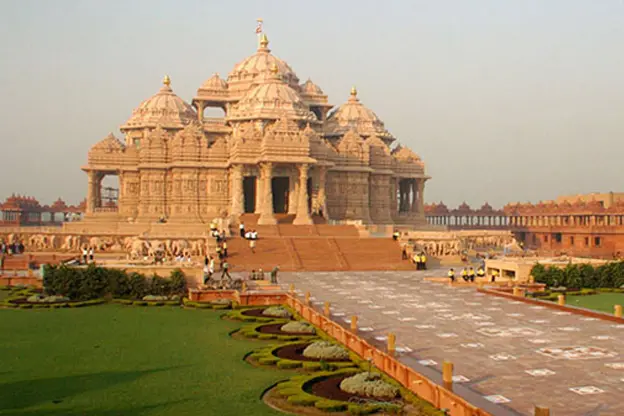 Source: ahmedabadtourism.in
About 25 kilometers from Ahmedabad, in Gandhinagar, is where you'll find the Akshardham Temple. The temple honors Swaminarayan and is the most exemplary illustration of modern design and architecture. Akshardham is regarded as a center for learning, illumination, and, in a sense, entertainment. The temple receives an estimated 2 million visitors annually.The 10-story-tall golden idol of Swaminarayan. There's also a show about the extraordinary journey of an 11-year-old child yogi named Neelkanth. The light and music spectacle Sat Chit Anand Water show, and audio-animatronic shows are the temple's main draws.
Source: ahmedabadtourism.in
The Teen Darwaza (Triple Gateway), located southeast of the Bhadra Fort, served as the entrance to the Royal Square, also known as Maidan Shahi, where regal processions and polo matches historically took place. In Ahmedabad, it is a must-see tourist destination.Today, the Teen Darwaza spans the street, lined with stores selling silverware, block prints, and other small goods. It is Ahmedabad's oldest and longest gateway.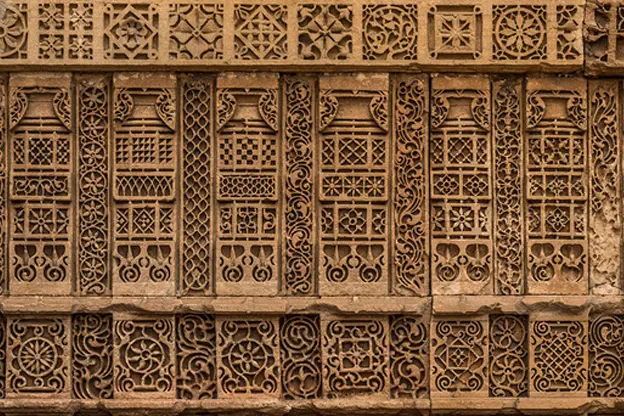 Source: ahmedabadtourism.in
The Dada Harir Stepwell is a beautiful illustration of that time's artful masonry and construction. It is one of Ahmedabad's most serene destinations. Here, you can live in the tranquility while admiring the exquisite craftsmanship and numerous Sanskrit and Persian inscriptions on the stepwell's walls and pillars. Birds flit around as you look down at the stepwell, and the entire structure transports you back in time. Another element that draws tourists to this location is the rapid chill you experience as soon as you enter.
Source: ahmedabadtourism.in
Previously known as Hauz-E-Qutub, the Sultans used Kankaria Lake as a swimming location. It now has a lovely island garden in the middle with a magnificent summer mansion called Nagina Wadi. One of the best locations in Ahmedabad to go for a picnic is Kankaria Lake. You may also participate in activities like boat rides, kid's city, tethered balloon rides, and toy train rides at the entertainment zone. The area surrounding the lake is ideal for taking a leisurely evening stroll.
Ahmedabad has undoubtedly evolved since the reign of Sultan Ahmed Shah and has grown to be a significant metropolis. Regardless of the age, the city has always been the lifeblood of western India and has had a significant role in Indian history. It has been ranked among Gujarat Tourism's most stunning locations. Visit Ahmedabad because it's worth it.