Rajsamand Lake Activities
There are plenty of things to do in Rajsamand. Discover the shops and museums in the downtown area or get to a restaurant for your upcoming delectable supper. What catches your attention? There is more than what you know about Rajsamand. Entartica Sea World has brought a whole bunch of different water sports for tourists and locals to enjoy at Rajsamand lake. Here's a list of adventure activities you can do while in Rajsamand.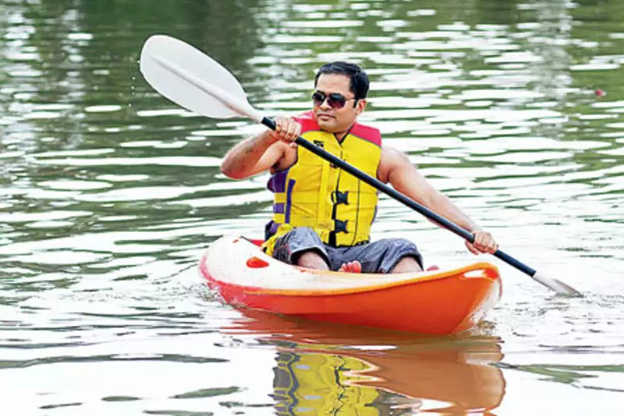 In both canoeing and kayaking, you move a small watercraft through the water by paddling. It's a low-impact exercise that can increase your strength, flexibility, and cardiovascular fitness. Kayaking and canoeing are enjoyable pastimes, competitive sports, and vacation activities. On rivers, lakes, and the ocean, you can paddle.
A cruise trip may seem dangerous unless you've taken one. When else can you board a massive ship in the middle of a beautiful Rajsamand lake with two hundred other people? The main draw of cruising is that it allows you to escape the hassles and responsibilities of regular life, the cold, and your usual surroundings and go somewhere where you'll be pampered, entertained, and given a chance to try new things.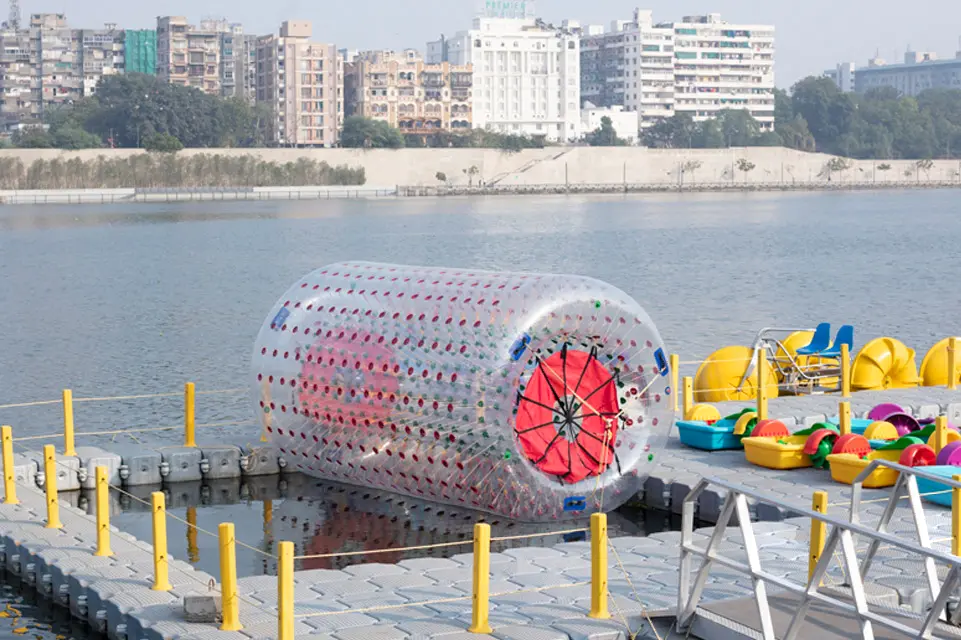 Adventure-hydro enthusiasts, this one's for you: feel the ULTIMATE thrill of rolling down the water of Rajsamand lake inside a translucent ball. Aqua rolling is a thrilling, exhilarating, and unforgettable experience. Who among us doesn't enjoy the thought of exploring the water fun inside a vast translucent water ball? You and your loved ones will adore it, which is as enjoyable as it sounds.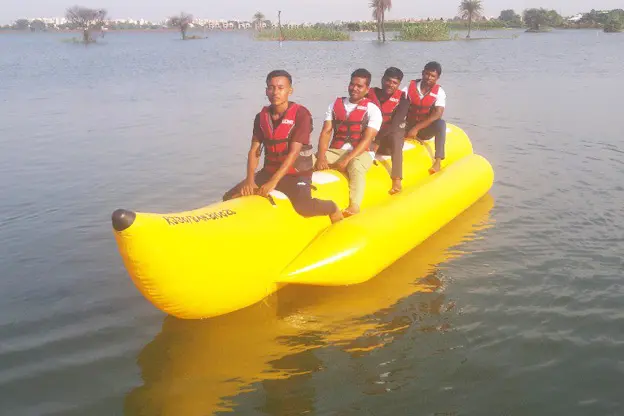 Try banana boating this summer with your family for a fun holiday activity. If you've never heard of banana boating, it includes being pulled behind a motorized boat on an inflatable water sled in the shape of a banana that typically holds six to 10 people. You can enjoy this activity with your friends as it also has a challenge that your team needs to overcome in order to win.
You would get the best experience to have fun and adventure together with water sports at Rajsamand lake. The most excellent part of riding a jet ski is that it is thrilling and novel to do. However, it seems that when it comes to extreme water activities, jet ski beginners would not be interested in the idea of the adventurous factor when fear and doubt cloud their judgment. Freedom can be one of the first things you encounter. The control of the jet ski is in your hands, allowing you to operate it however you see fit. Therefore, whether you choose to ride straight ahead during a specific period or go around in circles is entirely your decision. 
One of the best ways to experience gliding at the waves of the Rajsamand lake would be to take this Kids Pedal Boat Ride. Rajsamand is a hotspot for water sports activities inside the kingdom of Rajasthan. Take a five-minute ride on the boat and let the beauty of the shoreline sweep you away in all its grace. This water sport will make an exhilarating experience that your little ones will love.
The Rajsamand Lake has a significant cross-section. However, it frequently dries up when there is a severe drought. However, the lake's cold wind, the sight of the shining white marble, and the clear water next to it all create a stunning location that everyone should visit at least once in their lifetime. Make your weekends and vacations memorable by visiting Entartica Sea World at Rajsamand lake.