Enjoy International Kite Festival 2023 with Entartica Seaworld
The International Kite festival is also known as Uttarayan or Makar Sankranti in Gujarat. Ahmedabad, the Capital of Gujarat is hosting the International Kite Festival 2023 as part of the official celebration of Uttarayan, bringing kite makers from all over the world to demonstrate their unique creations and wow the crowds with amazing kites.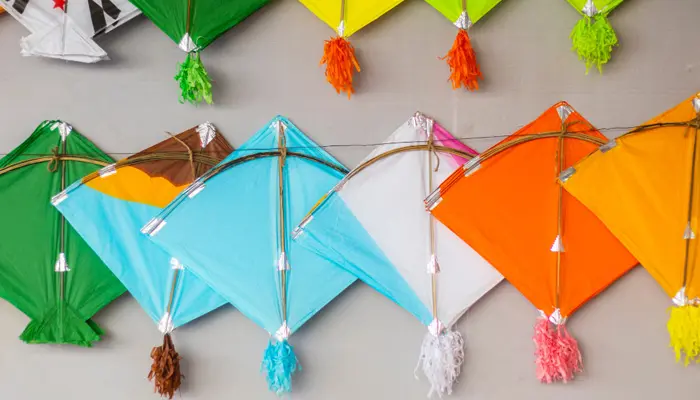 The International Kite Festival in Ahmedabad is among the most prominent festivals that are celebrated in Gujarat. Kite Festival in Gujarat is celebrated by the people to rejoice at the end of winter.It is believed to be the day when the Gods wake up from their long sleep and heaven opens up.People from not only India but all over the world gather together to witness this day and show their talents in kite-making as well as flying kites.
You should never miss to mesmerize the night sky at the International Kite festival 2023 at Ahmedabad. A lit-up sky, beautiful and radiant. Just sit back, relax and enjoy the view like never before.
Venue of the International Kite Festival 2023
Various cities across Gujarat hold kite flying competitions among its citizens. However, the showstopper contest, the International Kite Event, is held in Ahmedabad. Ahmedabad is also known as the Kite Capital of Gujarat. It is believed that the Sabarmati Riverfront, with a capacity to accommodate over 5 lakh visitors, is the best place to witness and enjoy the festival.
The International Kite Festival at Sabarmati Riverfront, Ahmedabad is regarded as one of the biggest festivals of Gujarat. You can see kites all over the skies from dawn till dusk.  Daily activities are completely shut down as the locals and visitors take to rooftops, roads and open spaces to fly kites and fiercely compete with their neighbors.
You can also enjoy the Flower Show in Ahmedabad which is just 200 mtr ahead of Entartica Seaworld .The visitors will be surrounded by the color & fragrance of the freshly blossoming flowers at Riverfront flower show in Ahmedabad.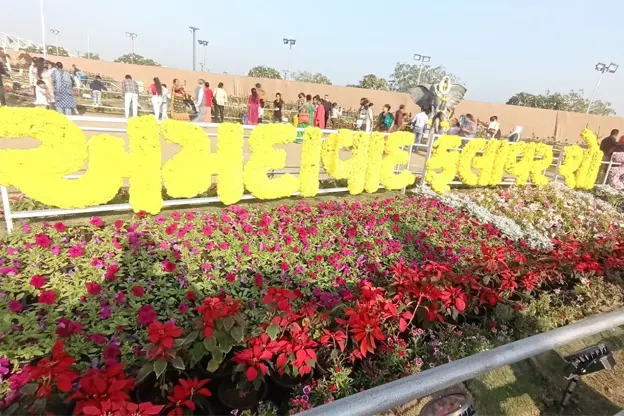 While having fun at the International Kite Festival 2023, you can enjoy water rides at Entartica Seaworld with your friends and family.
Entartica Sea World is a Riverside waterfront entertainment zone at Sabarmati Riverfront, Ahmedabad. Located on the banks of Sabarmati River, Entartica Sea World is spread over an area of 2.5 acres. You will have the opportunity to have a wholesome family experience while visiting the International Kite Festival at Sabarmati Riverfront. Entartica Sea World Park is a great place to visit with family and friends, and promises a fun-filled day out for everyone.
The park offers a wide range of entertainment options like River Cruise, Yacht, Jetski, Aqua Roller, Aqua Cycle, Speed Boat and more. Kids can also enjoy a fun ride in a pedal boat on Sabarmati River or have a fun ride in Bumper boats. You can enjoy a thrilling ride on a Speed Boat in Sabarmati River. Yacht ride is the perfect way to relax and enjoy the scenic beauty of Sabarmati River. Explore the view of Sabarmati river on a Pontoon Boat with your friends & family.
You don't have to go anywhere if you want to have mouth watering dishes while visiting the International Kite Festival.
There is also a food court inside Entartica Sea World serving Indian and international cuisine to cater to the varied taste buds of visitors.
You can enjoy delicious dishes at the rooftop restaurant at Entartica Seaworld. It is the only rooftop venue in Ahmedabad which provides an excellent view of Sabarmati Riverfront.
If you are planning to celebrate your birthday while visiting the International Kite Festival, Party Boat at Entartica Sea world is the ideal place to host your birthday. Enjoy the food and drinks while you cruise down the Sabarmati River on the party boat.
So, what are you waiting for? Plan your visit to International Kite Festival and also enjoy at Entartica Sea World. You will surely have a fun-filled day with friends and family.