7 Best Things to do In Raipur
Are you coming to Raipur? If yes, then the city of Raipur is all set you to give you a warm welcome. One can do a lot there because it is rich in cultural legacy, natural beauty, wildlife, gastronomy, and unique sightseeing destinations. Raipur city is not only one of the most famous tourist destinations in Chhattisgarh. Still, it is also regarded as one of the most important industrial centers in the entire country due to its more than a thousand steel mills and six steel plants.
If you plan to visit Raipur, make sure you don't forget to add these destinations to your list. In this article, we will cover some of the best things you can do in Raipur to spend your best time in Raipur.
1.Have Fun with Water Rides at Entartica at Mayfair Resort, Jhangh Lake
Mayfair Lake Resort is the best water activity spot in Raipur. If you love adventure and want to make your visit to Raipur memorable, this place is a must-visit. You can participate in different water sports activities and have fun with your family and friends. This place has one or the other things for different age groups, from children to adults; anyone can visit this place to unwind, relax, and spend quality family time. The Mayfair lake hosts multiple fun activities, including:
Jet Ski Ride
Sabarmati River
Cruise
Kayaking
Yacht
Aqua Cycle
Speed Boat
Water Bike
Entartica at Mayfair lake resort is the best destination if you want to taste some adventure while enjoying the scenic beauty of nature. Some of the water sports activities can be enjoyed all season round.
2. Take a Delectable Bite at Spree Food Labs
Spree food labs are located at Telibandha lake in Raipur. If you are a big foodie and want to taste traditional to international cuisines, then Spree food labs is a must-visit. This place has the best food coming from different cultures and traditions. The food lab has other famous food brands to experiment with. From Italian pizzas to desi chai, this is the best place to hang out for foodies. You can visit this place with your friends and family and spend some fun quality time here at Spree food labs.
3. Have fun at Entartica Gangrel Dam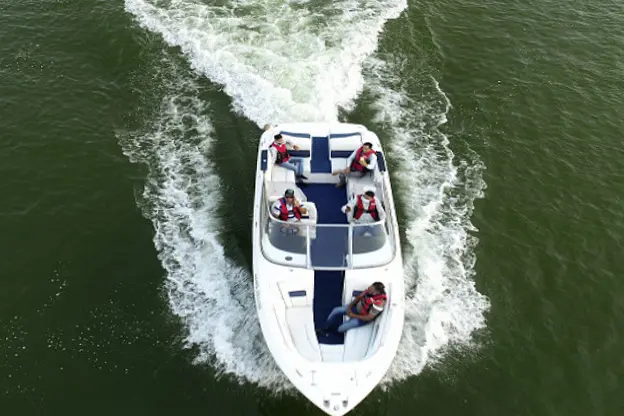 After taking a trip from the above two destinations, the third destination on our list is occupied by Entartica at Gangrel Dam. Entartica at Gangrel dam is situated near to Raipur and is popular among locals. You can enjoy a day out with your family while enjoying the dam's beauty. It's also a great tourist attraction. If you are a tourist coming to Raipur, don't forget to add this place to your list.
4. Enjoy Adventurous Water Rides at MMF Fun City.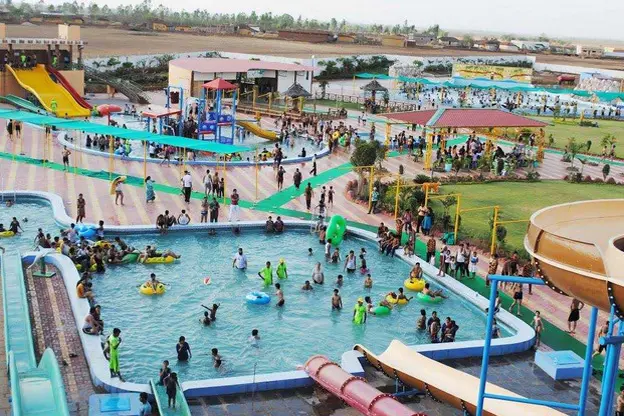 MMF fun city is a water park situated in the picturesque city of Raipur, Chhattisgarh. The MM Fun City Water Park was built as a haven from the bustle of the city. The International Cricket Stadium is not far from the Village-Baktara Godhi Road location of MM Fun City. The park is renowned for its thrilling rides and cutting-edge amenities, making it an excellent place worth visiting. You can also find different delicacies here if you are a big foodie. Along with Indian food, the restaurant serves delectable Chinese and Continental fare.
5. Get Some Thrilling Experience at Wonderland Park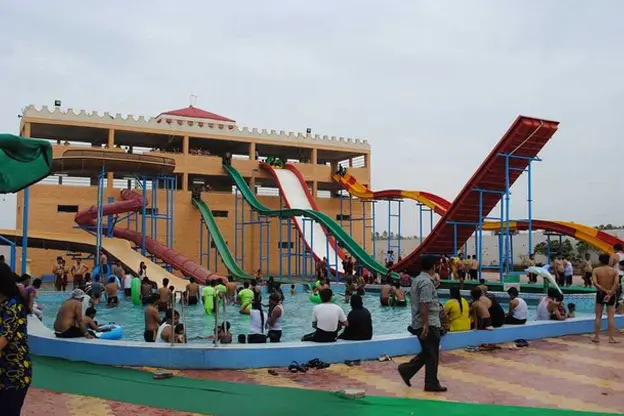 Visiting Wonderland Park is among the most incredible family-friendly activities to do in Raipur. This waterpark was designed to accommodate visitors of all ages and features splash pads, swimming areas, tube rides, and numerous water slides. You can spend an exciting day at Wonderland Park at an affordable rate with your family and friends. A train replica is also present in the park, which is a fantastic location for pictures. You can show your photographic skills here and get amazing captures for memories.
6. Get to know About Energy at Urja Park.
Urja Park is located on Manna Road in the center of Raipur. The park is run through a renewable energy source by employing solar energy to power most of its equipment and rides. Kids may learn a lot while enjoying themselves, so it's a great place to take them. The garden is well-kept and contains a lake and a sizable amount of greenery. You can take a leisurely trip on a boat to the lake. A musical fountain performance also takes place when the park is busy. The weekend is the best time to be around and spend quality time with family.
7. Offer Your Prayers at Kankali Talab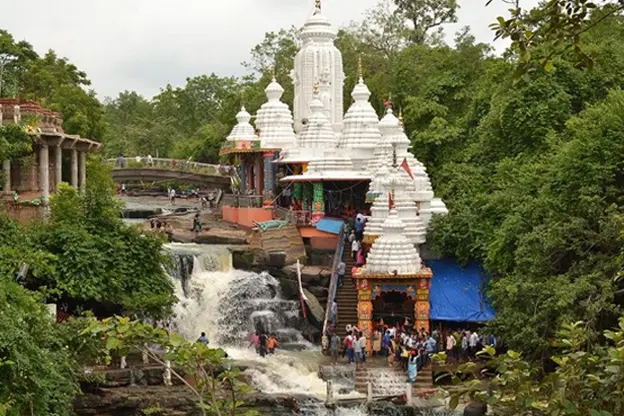 A tranquil and lovely pond called Kankali Talab may be seen in Raipur. It is reported that several of the highly revered Dashnai Sanyasi sect sages meditated in the Kankali Talab because of its calm and quiet environment. According to legend, each of these sages would occasionally dream of a divine being, and they built a temple with a Kund out of respect for them. You can visit the Shiva Temple, located directly in the center of the kund. You can also find peace under the enormous banyan tree that provides shade for the main Kankali Temple.
If you have not taken a trip to Raipur, you should definitely visit this place. Raipur is filled with different fun sports activities and rides that can uplift your mood and can help you unwind from the city chaos. The city has captivating views and beautiful riversides that host different thrilling water activities.