7 Best Places to Visit In Raipur
Even though Raipur may not be as well-known as other Indian cities, don't be deceived by its unpopularity. Raipur is an up-and-coming small-but-exquisite tourist attraction. You might be shocked by some of the unusual activities and locations you can discover in this undiscovered location.
You might want to return there one day to take a break and unwind in Raipur. Continue reading if you are planning a trip to Raipur but are unsure whether It is the right place to hang out. We've compiled a list of a few places where you can visit Raipur. You'll be glad you did if you include this city in your trip itinerary.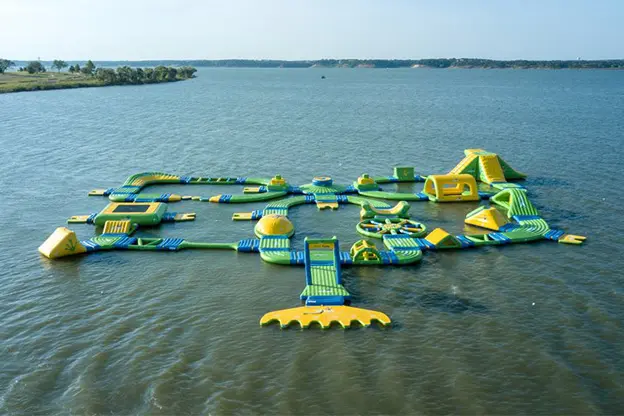 It is surrounded by rich vegetation, overlooking the stunning Jhangh Lake, and offers expansive panoramas of the entire area. The 5-star deluxe resort provides:
Opulent luxury lodging.
Excellent banqueting and event space.
Water fun activities.
Top-notch amenities.
Raipur's most outstanding restaurants.
You can enjoy the enchanting view of the river while playing around with different water rides.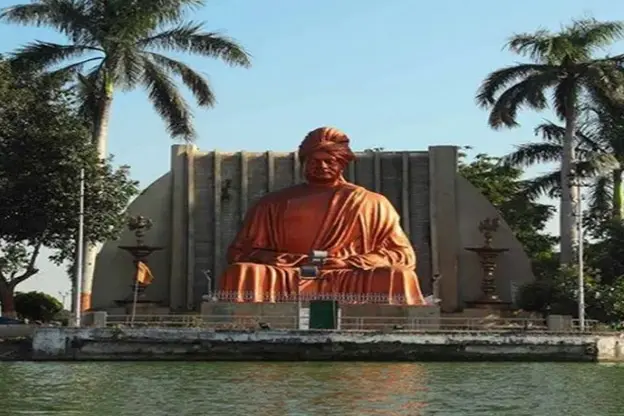 One of the top attractions in Raipur and popular among locals is Vivekananda Sarovar. Head here without a second thought if you want to devote a few hours to yourself and appreciate the city's relaxed pace. According to legend, Swami Vivekananda lived nearby and frequently meditated on the lake's shores. A few years ago, his statue was raised on the lakeside as a memorial. It has become one of Raipur's most popular attractions. You can enjoy a picnic with your family, spend the day admiring the magnificent statue or go boating for refreshments and fun. 
The Nandan Van Zoo is a brand-new attraction in Raipur, and it's terrific. The zoo is home to various creatures, including bears, deer, crocodiles, and tigers, and offers safaris in little buses. The zoo currently provides the Tiger Safari, Lion Safari, and Bear Safari, among other safari options. You can also go boating after the trip. It is regarded as one of the most giant man-made forests in the nation. It is slowly growing in popularity in Raipur.
Truly a delight for adventurers, the trek to the Ghatarani Waterfall takes place through a deep jungle. According to locals in Raipur, the ideal time to view these falls is from September to December, when the rainstorm has significantly added to the waters' exquisite beauty. It is also essential to visit the famed Jatmai Temple, which is nearby and attracts many pilgrims. Even though a few stores nearby offer beverages, fruit snacks, and Maggi noodles, you may still bring your homemade delicacies to the waterfall.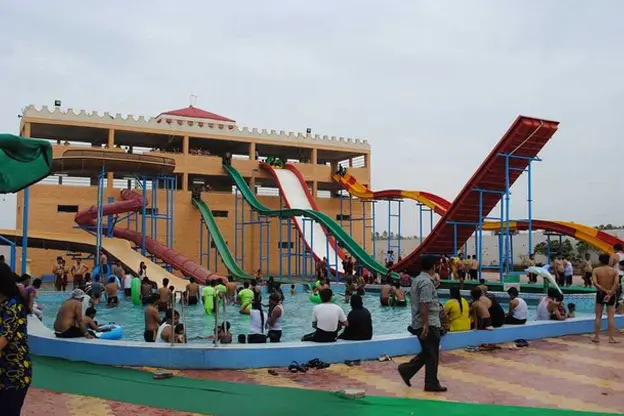 Urja Park, a distinctive energy park in Raipur, is a fantastic choice if you travel with kids. The park is close to the city's core and stretches over beautiful green grassland. It is ideal for school picnics and weekend holidays. It has a boating lake, science exhibits, and a fountain that plays music. Eateries in the park serve simple refreshments to satisfy visitors' appetites. Make sure not to leave any trash in the garden because it is clean-fresh and well-maintained.
6. Naya Raipur Central Park
With a mission to make Raipur a tourist-friendly city, this park was developed to add to the list of tourist attractions. The park encompasses a vast area and combines cutting-edge, modern design with lush, verdant regions. A visit here in the afternoon is ideal for spending time with family or alone because it has a kids' multi-activity area, an artificial lake, a jogging trail, an amphitheater, and a yoga place. The park offers a café and a few restaurants, but you can also bring your delicacies.
Put your devices away and enjoy the day at Purkhauti Muktangan, a delightful garden that showcases Chhattisgarh's vibrant culture. In November 2006, it was inaugurated by the Honorable A.P.J. Abdul Kalam. Since that time, both locals and visitors frequent visited this place. Folk art, realistic tribal characters, and colorful scenery enhance the lovely experience. The garden attracts tourists' attention and raises awareness of the need to protect our biocultural variety.
Raipur is enriched with natural beauty that has a vast potential to attract tourists and locals. If you want to spend some family time or hang out with friends, Raipur has many options for you. From beautiful rivers, lakes, and temples to waterfalls with different fun water activities.