8 Things to do in Coimbatore
On the banks of the River Noyyal is a beautiful city called Coimbatore. Coimbatore is not a typical travel destination, yet this commercial town has a lot to offer travelers. Its textile and cotton industries are often known as the "Manchester of South India." The Western Ghats surround the city, making it a popular destination. Coimbatore is home to several infrastructures and industry sectors that revolve around engineering products, textile mills, educational institutions, healthcare facilities, and hospitality. It's the best place if someone wants to appreciate the beauty of mother nature. Here we have listed some of the best things you can do to spend your vacations in Coimbatore.
1.Enjoy Water Rides at Periyakulam Lake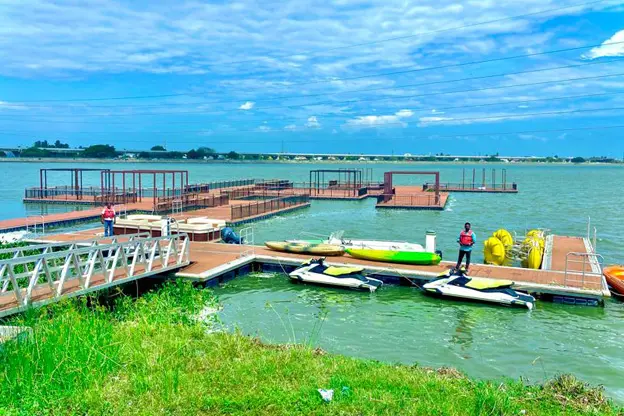 With a 337-acre expanse, this lake is connected to the upstream lakes of Narasampathy, Krishnampathy, Selvampathy, and Kumarasamy. It connects to Valankulam and Singanallur Lake downstream, eventually reaching the Noyyal River on the city's southern edge. The lake is refurbished under a smart city plan and hosts many water sports activities. Some of the best things you can do at Periyakulam lake, Coimbatore, are:
Take a water bike ride on the beautiful river while watching the pelicans fly.
You can take a trip with a pontoon pedal boat with your friends.
Get a thrilling experience with kayaking at Periyakulam lake.
Lighten yourself on a relaxing Inflatable floats.
Get an amusing experience with yacht ride at periyakulam lake.
2. Cherish the Exquisite view at Malampuzha Dam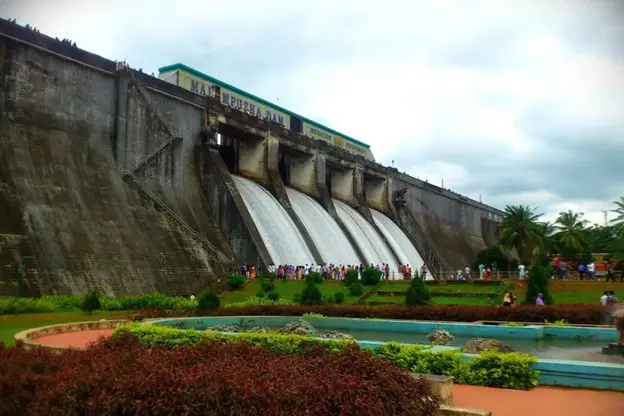 Malampuzha Dams picks its name from the Malampuzha River. It is one of the breathtaking places you must visit in Coimbatore. This garden is located close to the city and was built using plastic tiles, bottles, and cans.
3. Enjoy the Nature's Beauty at Law's Falls
Law's Falls is not only one of the largest waterfalls close to Coimbatore, but it is also a popular tourist attraction. The surrounding natural environment enhances its aesthetic value. It is a place where you can enjoy beautiful enchanting views. 
4. Travel to the top at Doddabetta Peak
Source: Thrillophilia.com
This is a favorite location for hikers, perched at 8,606 feet. The area is well-known for its picturesque views and is dotted with natural beauty. The Telescope House is located on the hill, where you can get closer views of the beautiful Nilgiris.
5. A day at Silent Valley National Park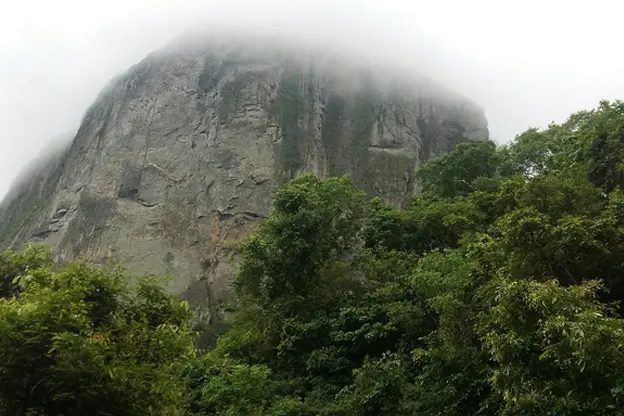 All tourists who enjoy the outdoors and wildlife should visit Silent Valley National Park. Around 200 different butterfly species, over 400 moth species, about 34 other animal species, and at least 110 different orchid species can be found here. Plan your visit to this national park to experience the greatest of nature all around you.
6. Enjoy Summers at Beypore Beach
Beypore Beach has always been a prominent location and an important port and fishing harbor. Even tourists from the Middle East and China used to visit here. The Pulimoodu Bridge is within a distance of 2 kilometers and is composed of stones, which is one of this beach's key draws. The Anamalai hills and nearby tea estates in the Western Ghats are close to the Tamil Nadu hill station of Valparai. Parambikulam, a tiger reserve forest area in Kerala's northwest, is home to Indian elephants, teak plantations, and trails. Tigers, panthers, elephants, and macaques can be found in the Annamalai Tiger Reserve, northeast of Valparai.
7. Spend Quality time at Nelliampathy
Source: keralatravels.com
One of Coimbatore's best places to visit is a hill station in Kerala that is part of the Nelliampathy Forest Sanctuary. Because of this, the route, renowned for its thrilling hairpin twists, winds through the dense Western Ghats jungle. Keshavan Para, a popular destination for tourists visiting the nearby tea gardens, is located to the west. The Sitakundu viewpoint, located in the northeast, is close to some incredibly stunning waterfalls.
8. Visit Gedee Car Museum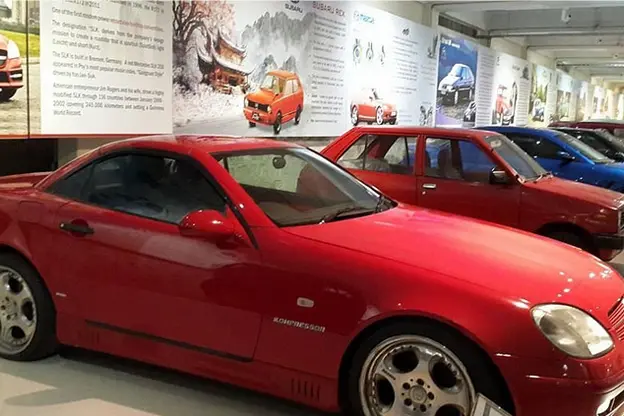 The Gedee Car Museum, one of the world's most technologically advanced and meticulously designed auto museums, is a form of the auto gallery that honors the exciting ideas of motorcars and the private automotive collection of the well-known industrialist GD Naidu. The museum features a vast collection of cars from around the globe, including Germany, the United States, Britain, France, and more! The best part is that it's not just for show since vital details regarding each vehicle's history and operation have been appropriately written down. It is so enjoyable for both enthusiasts and non-enthusiasts.
Coimbatore is a fantastic place for adventurous people who want to have an adventure around the beauty of nature. There are a lot of breathtaking views and adventure spots in this beautiful city. You can enjoy water sports like kayaking, jet skiing, motorbike riding, aqua roller, and aqua cycling and take some delectable bites from south Indian cuisines.