7 Things To Do In Ahmedabad
Ahmedabad can be viewed in two different ways: first, as the largest city in Gujarat and one of the most significant business centers in Western India; and second, as a city that enjoys having fun and preserving its culture. When you begin to view the city from a different perspective, you will discover a variety of activities to occupy your free time, from sightseeing and shopping to heritage walks and food excursions. After all, the best way to experience the pulse of this aspirational megapolis situated on the banks of the beautiful Sabarmati is to move around and visit its numerous landmarks and cultural centers. Ahmedabad is a city that both educates and fascinates, from being the birthplace of the Indian Freedom Movement to housing some of the most technological museums in the nation.
1.Indulge in Water Sports at Sabarmati Riverfront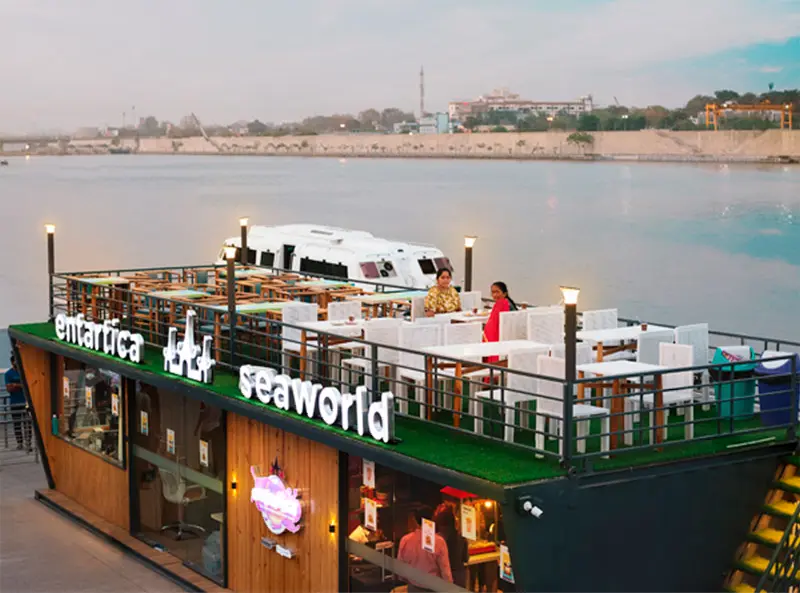 The Sabarmati Riverfront is one of the top places to visit if you are visiting Ahmedabad. It has started gaining popularity as a tourist destination in recent years. A riverfront has always existed in Sabarmati. Instead, it was only recently transformed into a more open location to the general public. So many water sports activities are happening on this riverfront by Entartica Seaworld. One can enjoy the cruise, jet ski, speed boat, pedal boat rides, and much more. This place is an excellent visit for children and adults of all ages.
2. Re-live the History at Bhadra Fort
The 15th-century Bhadra Fort, which served as Ahmedabad's beating heart at the time, is the city's first Muslim building. Ahmad Shah founded the Old City and built it as a regal structure for the Gujarat Sultanate. Subsequent sultans further expanded and decorated it. The fort complex contains a large number of structures. One of the most well-known locations in the fort complex is the Bhadrakali Temple, which is situated inside the Azam Khan Sarai palace. It has a statue of the goddess Bhadra Kali, a manifestation of Goddess Shakti. She is regarded as the city's guardian, made of black stone. A 171-year-old clock tower that is still in operation is another attraction.
3. A Movie Date at Sunset Drive-In Cinema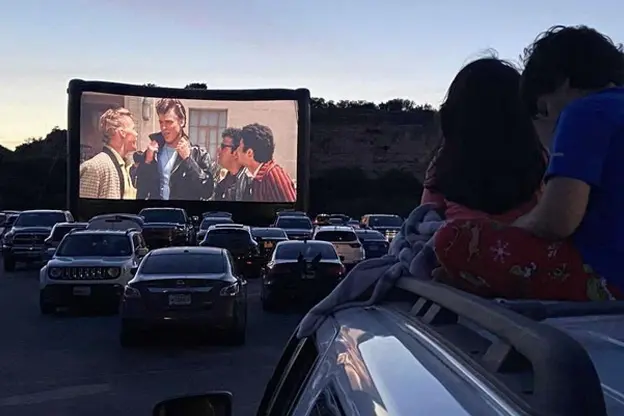 A movie at the sunset drive-in theatre is one of the most romantic things to do in Ahmedabad. When you ask your spouse out on a trip to the movies, try something new to surprise them. The drive-in movie theatre features a giant screen that can fit 665 automobiles simultaneously. Can you believe it? Rows of cars are stopped in front of the movie theatre as your significant other, and you hold hands and eat popcorn. It's an amazing and different experience that your other half will love it.
4. Drive to Auto World Vintage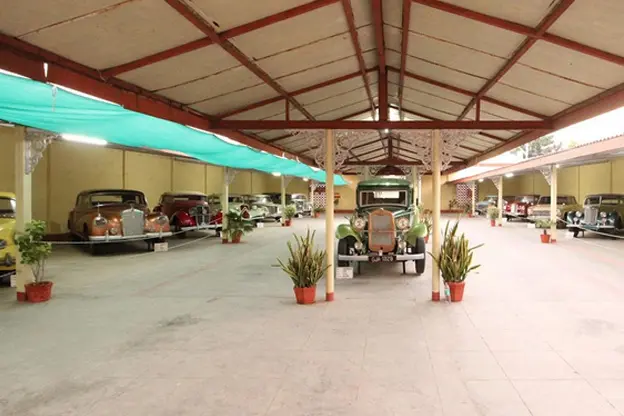 Source: Ahmedabadtourism.in
One of the best things to do in Ahmedabad is to spend some time at Auto World Vintage, which costs only Rs 50. The majority of historic automobiles in the nation are housed in this museum. We're discussing classic Daimler, Lincoln, Bentley, and Rolls Royce vehicles. But the good times don't end there. Even some of these vehicles allow you to pretend to be a vintage black-and-white film's protagonist.
5. Explore the Traditions at Calico Museum
Source: Ahmedabadtourism.in
The manufacturing of textiles represents the most significant aspect of India's early economic development, and Ahmedabad's Calico Museum is the ideal location to learn more about the fascinating intricacies. The exhibits in this room document the sector's development over many years of accumulation and acquisition. Rich woven and unfinished fabrics from the Mughal era, as well as local embroidery that offer a glance at the patterns and motifs of ancient Indian cultures, are examples of artifacts.
You can see some sculptures, paintings, and other crafts from many historical eras in addition to textiles. There are galleries devoted to various printing techniques, tie-dye customs, costumes, and textiles produced for export. Another reason to plan a trip to the Calico Museum is the tranquil surroundings, which are housed in an old haveli with lovely decorative woodwork.
Want a break from sightseeing and visiting museums? Going shopping is the best course of action. And what's better than Ahmedabad's Law Garden, a public garden and night market, to identify yourself as a shopaholic? It's a great spot to shop for genuine Gujarati clothing and crafts. A lovely experience in and of itself is strolling through the garden and shopping for a variety of things. This shopping paradise has everything, from souvenirs and regional crafts to clothing, accessories, and jewelry. What else? The market is renowned for its delectable street food as well. So buy, eat, and then buy some more. That seems like the fulfillment of every shopper's fantasy, right?
7. Enjoy Street Foods at Manek Chowk Market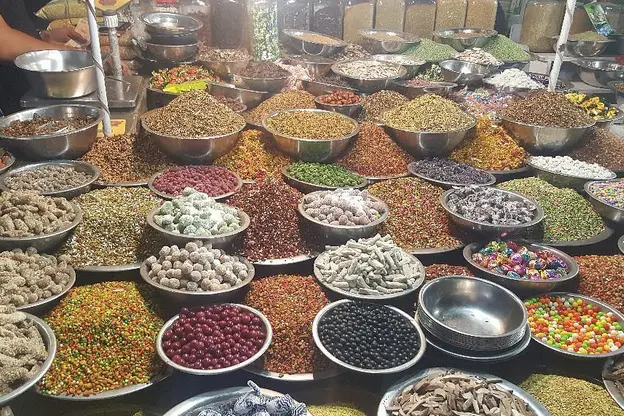 You must visit Ahmedabad's Manek Chowk Market if you enjoy shopping. Vendors flood the streets, peddling anything from puja decor to dry foods, jewelry, and shoes. This location, at the end of Ahmedabad Heritage Walk, is a shopping paradise. You'll want to stay and take pictures if you are not purchasing because it is so vivid and wonderful.
Ahmedabad is a bustling city with several tourist attractions located across. Explore Ahmedabad's streets and the sites that have created it to comprehend the various facets of a typical day. While visiting the city, there are a variety of other activities you can engage in, such as splashing around in Entartica Sea World, going on a guided heritage tour led by the Municipal Corporation of the city, relaxing in the evening at Sabarmati Riverfront, and learning more about science at Science City.